On a warm and sunny June evening, after countless of days of wind and chill, Robin Lane Fox made a much-anticipated return visit to Wootton following his first appearance here in April 2011. Again, his theme was primarily gardening but he made several amusing forays into life at New College, Oxford, where he is now an emeritus fellow, but retains the title of Garden Master - overseeing the maintenance of the celebrated borders and lawn.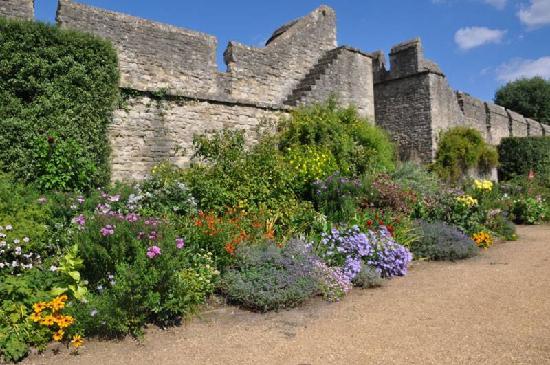 As well as being a former reader in ancient history at Oxford University, Robin has been the gardening columnist on the Financial Times since 1970 and has not missed a single Saturday edition for 45 years, dispensing advice and opinions in over 2,000 articles and rarely repeating the same theme. A similar level of expertise was dispensed on June 5th when Robin explored different areas of gardening from his previous talk four years ago – but also revisited some hilarious episodes (well worth the retelling) such as his experiences with badgers at his home in Milton-under-Wychwood.
As ever, Robin held firm views on several areas of gardening, including how best to create a wildflower area and also the best varieties of plants, such as buddleia, for attracting butterflies, like the wondrous painted lady, migrating from North Africa every summer. He also examined the most productive, self-propagating, species for gardens, including types of iris and poppy, and offered finely-honed advice on the most rewarding small trees to plant and which nurseries in central and southern England offer the greatest range of plants – and the best quality.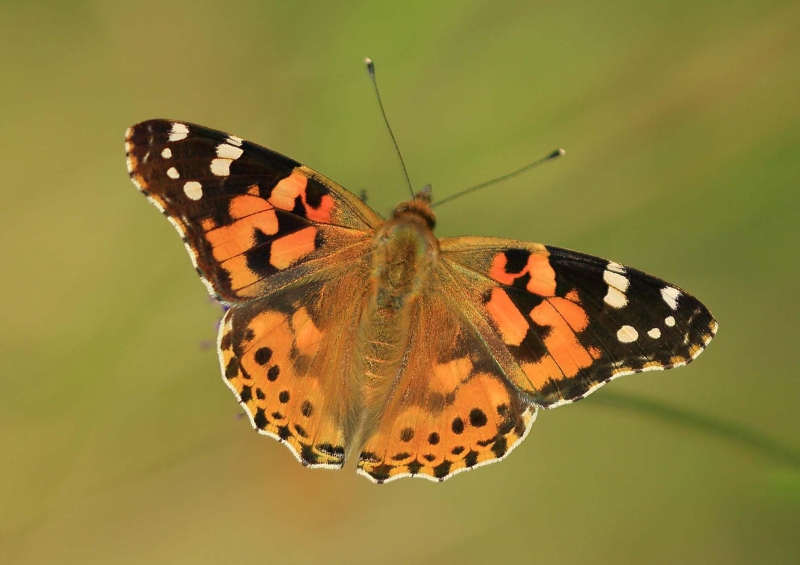 Creating the perfect lawn was another of Robin's themes and he told the excruciating story of how gardeners at New College once misread the instructions on a packet. Thinking the contents were fertiliser, they liberally sprinkled them over the large lawns at New College – only to see them turn orange a few days later when they discovered that the packet had, in fact, contained the powerful weed-killer, Roundup.
Yet even within this horticultural horror, Robin managed to find an amusing angle – and recounted how some academics, recently returned from sampling the beauty of the fall in the north-eastern states of the US, told him they were pleasantly surprised to see lawns also turning orange in an English autumn. However, the story had a positive ending after Robin oversaw the sowing of appropriate grass-seed and, after several years, the lawns at New College are recovering their former glory.
Robin also enthused greatly over the quality of large-scale gardens in the US, in particular Pennsylvania, finding them some of the best in the world and urged us to visit them, if ever considering a garden-tour. And despite not being fond of New York City itself, he suggested the botanical gardens are some of the finest in the world – and painted a glowing picture of the head curator, a Trinidad-born woman, who found her calling as a teenager and rose to the heights, marshalling her team at 5.30 every morning and walking them through the glasshouses, pointing out where work was necessary and offering praise when due.
As ever, Robin was sceptical about some trends in horticulture and the apparently endless need of garden-designers to come up with new trends in both types of species and layout to offer to their clients. He suggested the key was to simply pursue beauty – and that he found the English countryside in summer a vision and that, with his advancing years, he could not bear the thought of - one day - not experiencing it again. And yet Robin wondered about the uncertain prospects for gardening in this country when young people are leaving university with such vast debts and unable to buy a house for many years in which to develop and hone their gardening skills.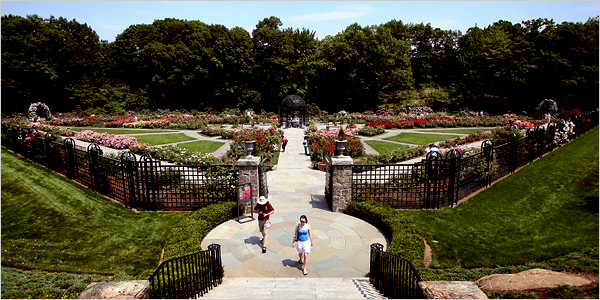 On the note of mortality, one audience-member asked Robin what tree he would like planted in his memory in the garden at New College. Rather modestly, he said he doubted he would be offered that honour – but, on reflection, thought that a type of magnolia, blooming to perfection after 20 years, would fit the bill.
About 120 people came to Robin's talk, with many buying his book, Thoughtful Gardening, which one reviewer described as the best gardening book in the past 30 years and that Robin remains the best gardening writer in Britain today, combining both information and wit. After his talk in Wootton, few would disagree with that assessment.
To add both fragrance and colour, Marlene Fisher had produced a spectacular flower arrangement, using six vases to create a display over four-feet wide. All the flowers had been picked that afternoon from a garden in nearby Begbroke – and were further testament to the glories of an English garden in June.
"On a lovely June evening, it was invigorating to listen to Robin Lane Fox so wittily extolling the virtues of horticulture and the beauty of an English garden – and the life-affirming qualities it can produce. Few would disagree with that assessment and I'm sure many people in the hall couldn't wait until the following day – when they could head straight into the garden to try and create the botanical beauty which Robin had described so vividly – Richard Kenwright, Oxford --