For much of the time, Matthew Rice runs one of the biggest ceramic manufacturers based solely in the UK with his wife, Emma Bridgewater, but another of his passions is architecture – especially that of churches and their many and varied features. During breaks from designing new ranges of earthenware and tinware for their factory at Stoke-on-Trent, Matthew is often to be found exploring the churches and the vernacular architecture of buildings around Staffordshire and also near his homes in Oxfordshire and Norfolk. The result has been a couple of fascinating and idiosyncratic books – Rice's Architectural Primer and the follow-up Rice's Church Primer, which had just been published. It combines Matthew's wonderful sketches and watercolours of church features, as well as descriptions of architectural details, which reflect a range unparalleled in the world.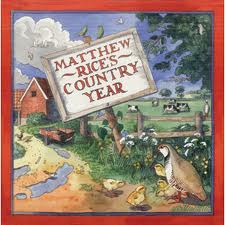 In his highly entertaining and witty talk on July 26th, he pointed out that churches can represent some of the most iconic, beautiful and (on occasions) most bizarre buildings in the country. Inevitably, he added, they have a huge amount to say about British history, art and ideas – but the key issue is how to read all the information.
The aim of Rice's Church Primer is to reveal basic grammar and vocabulary of church architecture throughout the country, with the grammar including basic elements of elevation, plan, fronts, vaults and towers. After that, Matthew suggested, it is far easier to understand the vocabulary of styles in chronological order - from ancient Saxon churches to modern cathedrals, with components from each period including doors, windows, towers, pews, panelling and pulpits. Matthew told us that once we can speak a language, then conversations can begin. His Primer aims to explain the language of architecture in churches, from the restrained Norman style of William the Conqueror to the gilded excesses of the Baroque. With his sometimes witty illustrations, we suddenly discover why naves are necessary, why towers are built as tall as possible and why sometimes even the most respectable church needs a good flying buttress.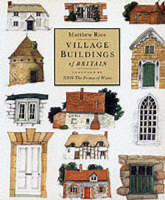 During his talk, it was evident he has a burning passion to investigate church features, such as memorials and sculptures, which - unlike exhibits in a museum or gallery - can be touched and examined at very close quarters. The wonderful range of interiors can stretch from the exuberant decoration of the high-church to the far more simple Quaker meeting houses – when there is minimal ornamentation so that (the thinking goes) there is no distraction between the worshipers and God. Importantly, though, they can often give clues to the times when churches were the focus of vicious differences, sometimes resulting in barbaric destruction.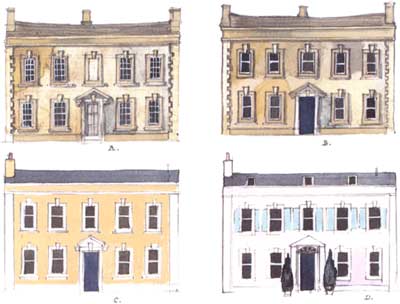 Matthew is equally fascinated by churches elsewhere in the world and recounted one of his trips around run-down Russian Orthodox churches, when one of his fellow travellers was a female American billionaire who, despite her wealth, was obliged to share some basic toilet facilities, which revolved around little more than a bucket of sand......and a trip into the trees. But even this inconvenience did not stop her ultimately donating handsomely towards the restoration fund. Occasionally, some subjects seem to have been covered so often that it is tempting to think that nothing more can be said - and Matthew's photograph of the array of published books on churches suggested this might be the case. But his talk offered a terrific new insight into British ecclesiastical architecture - driven by his passion to record some of the world's great treasures in his own inimitable style
Over 100 people attended Matthew's compelling talk, with the specially-created Pimm's, featuring an abundance of fruit, going down very well.. Afterwards, he signed copies of his two Primers and some are still available, price £14.99, at the Woodstock Bookshop (01993 812760) - an elegant and witty Christmas and birthday gift.
"From his first utterance to his last, Matthew was a constant stream of that rare thing - wit and invention on the theme of church architecture and interiors. Not for him was the oft-leaden approach to the subject of ecclesiastical design - rather a passionate and informative (and sometimes irreverent) look at this much-covered area. Sketches in his latest book reflect precisely his approach of informing, whilst also entertaining. And the evening was a triumph - Diana Roughley, Oxford