For the 100th talk on our 9th birthday on October 12th, Alexandra Shulman, editor of Vogue until her retirement in June, gave a highly entertaining and informative insight into the world of fashion magazines. She had held the editorship for 25 years and recalled working with some of the greatest fashion photographers, such as Mario Testino (renowned for taking iconic pictures of the Princess of Wales) and David Bailey who, whilst Alexandra occasionally found him stubborn, always produced peerless work.
Alexandra was in conversation with the photographer, Robin Laurance, who takes portraits of our speakers at the Talks and has himself spoken in Wootton on two occasions. When asked if she had bought the handbag she was using, Alexandra told us it had been a gift from Louis Vuitton – but she pointed out that all fashion editors had been given one. Crucially, she pointed out that, whilst many couture clothes and accessories had come into the Vogue offices, she insisted it never made any difference to whether they were used in the magazine.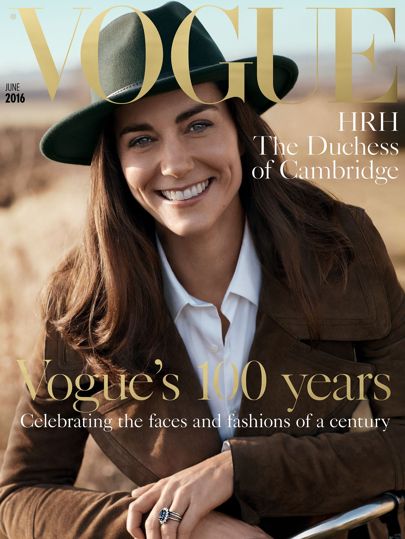 Alexandra recalled the Duchess of Cambridge featuring in the 100th anniversary of Vogue – and how it had been kept secret from a film-crew making a documentary about the magazine in its centenary year. Instead of the duchess wearing a ballgown and pearls, as might have happened in the past, she appeared largely in country clothes and Alexandra said she was very easy to work with, despite the shoot taking place in a very cold Norfolk.
Despite missing her colleagues in the Vogue office, Alexandra told us she was not missing being editor at all, especially the constant headache over budgets. As an illustration, she recalled one crew, including models, being sent to Venice for an expensive shoot – but the resulting pictures only had bland walls as a back-drop. The team told her they thought the canals and churches were too cliched, but the images were never used and it was a costly exercise.
Although newspapers and magazines are moving away from print to a digital format, Alexandra thought that Vogue would be printed in the foreseeable future – simply because the experience of its glossy texture and fragrance could never be replicated through looking at all the photographs and words on a screen.
When a younger member of the audience asked for advice on the best route into working in the media, Alexandra suggested one key element involved reading widely and voraciously – and this might help steal a march on all the others aiming for a media career, but who simply did not spend enough time familiarising themselves with a wide range of subjects. One man admitted he had never read a single issue of Vogue, but wondered if the magazine ever covered areas other than fashion. Alexandra said Vogue ran many stories on a range of issues, but it hardly ever strayed into politics.



Another questioner asked Alexandra if all the fashion houses and other makers of accessories had dropped her quickly following her exit from Vogue. She admitted that the number of products directed at her had reduced, but communications with many designers were still strong as she pursed her new "plural career", focusing on a range of areas. There were stories that Alexandra had been linked with the job of chairman of the National Portrait Gallery (where Robin has several photographs in the archive) but she said it had ultimately been given to somebody else.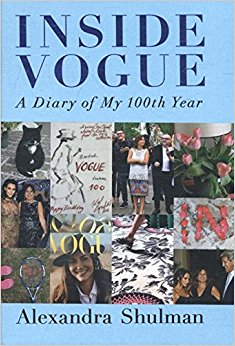 Alexandra expressed surprise at the reaction when she posted a selfie she took this summer wearing a bikini on holiday in Greece. The image featured in papers around the world, but she claimed it was merely intended as an innocent addition to social media – and suggested her son, aged 22, had no qualms about it whatsoever. However, the publicity probably helped increase the size of the audience in the village hall to over 160 - a record over the past nine years.
Ann Day baked one of her famous anniversary cakes and Marlene Fisher created a spectacular back-drop, featuring Vogue models from the 1920s – one of her finest from the many she has produced since 2008. Alexandra sold 45 copies of her books, including her account of Vogue's 100th anniversary, which the Sunday Times described as "one of the great social diaries of our times".
Rachel Phipps, from the Woodstock Bookshop paid tribute to the entire Talks Team which had come together to put on all the events over the years – with the new curtains in the hall, hung just the day before, further evidence of how the proceeds from all the events had been spent.
Mimi Shepherd had taken the lead in producing a wonderful album, featuring all the speakers, which was presented to Andy Morgan - Henrietta Spencer-Churchill, also gave him a couple of bottles of Pol Roger champagne to mark his swan song. Afterwards, the vibrant hum of conversation in the hall, when everybody enjoyed the food and a glass of Prosecco on the house, suggested that the 100th evening had been a great success.
"What a fabulous evening to mark the 100th Wootton Talk and 9th birthday. Alexandra was a wonderful speaker – entertaining, informative, honest and amusing – when answering Robin's questions, which were incisive but always polite. The packed hall was testimony to the attraction of these Talks – surely a village activity unique in the country – and it was the perfect finale. Thank you to all in the Wootton Talks Team for providing a series of memorable evenings over so many years….I'm sure I speak on behalf of many people when I say please come back soon. We will miss you! – Gordon Leece, Witney
The Wootton Talks are now taking a break following one hundred events over the past nine years, which have raise about £60,000. Proceeds have helped towards major improvements to the hall - including a new roof, heating, lighting, toilets, chairs, curtains, doors and the latest audio-visual system, as well as kitchen alterations, work on the windows and exterior and interior decoration. A new front-wall and path have also been constructed. in addition to landscaping, which included the planting of colourful shrubs and flowers.
The Talks Team would like to thank all the speakers who have donated their time and expertise so generously to the project - and, of course, those who have supported the project over the past nine years, including people from other villages, as well as towns and cities who have come along in large numbers, leading to an average of 123 attending each event this year.